A selection of images of Cornish Nationalist literature from the CNM Archives past and present. (Click on images to enlarge):
"Cornish Nation" - Journal of Mebyon Kernow (1970-1998):
The Gwyngala 1974 issue of "Cornish Nation" which caused controversy for its tribute to IRA volunteer, Michael Gaughan who died on hunger strike in Parkhurst prison in 1974. The headline on page 69 reads: "MICHAEL GAUGHAN (1950-74) CELTIC HERO. Two of his letters written to friends when on hunger strike."
"The Cornish Banner" - Journal of the Cornish Nationalist Party (1976-2016):
Books written during the 1970's by Dr James Whetter, President of the CNP, former Editor of "Cornish Nation" and current Editor of "The Cornish Banner":
More recent books by Dr Whetter:
CNP Policy Pamphlet 1975:
MK pamphlets circa 1960's & 1970's:
From the CNM Archives Collection:
"The British Political Fringe" by George Thayer published in 1965 includes chapters on Mebyon Kernow, Plaid Cymru, Scottish National Party and Sinn Fein:
"War Raok!" is the magazine published by the Breton Ethno-Nationalist, Adsav Breton People's Party:
The Breton National Party and the Breton Social-National Workers' Movement were Breton pro-Fascist and pro-National Socialist organisations which existed during the 1930's and 1940's in Celtic Brittany. The Bezen Perrot was a Breton Nationalist and anti-Communist volunteer unit during World War II, which was led by Celestin Laine who escaped Allied vengeance and French Communist Partisan reprisals by successfully seeking political asylum in neutral Ireland: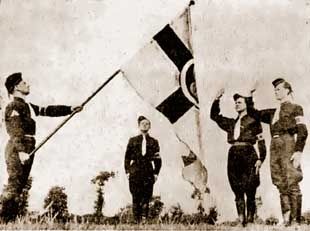 Hugh MacDiarmid was a famous Scottish poet and Nationalist who was expelled from the Communist Party for Nationalism and formed a Scottish Fascist organisation during the 1930's called Clann Albainn. After the War he stood as a candidate for the Scottish National Party. Saunders Lewis, the leader of Plaid Cymru - the Welsh Nationalist Party and the SNP leaders, Arthur Donaldson and Douglas Young supported European Fascism and Peace with the New Germany during the 1930's and 1940's:
Arthur Donaldson with young German friends:
Siol nan Gaidheal and Scottish Dawn represent the Ethnic-Nationalist wing of Scottish Nationalism today: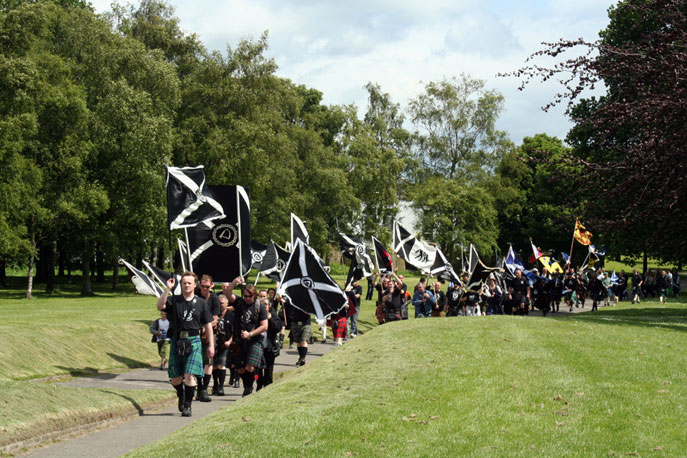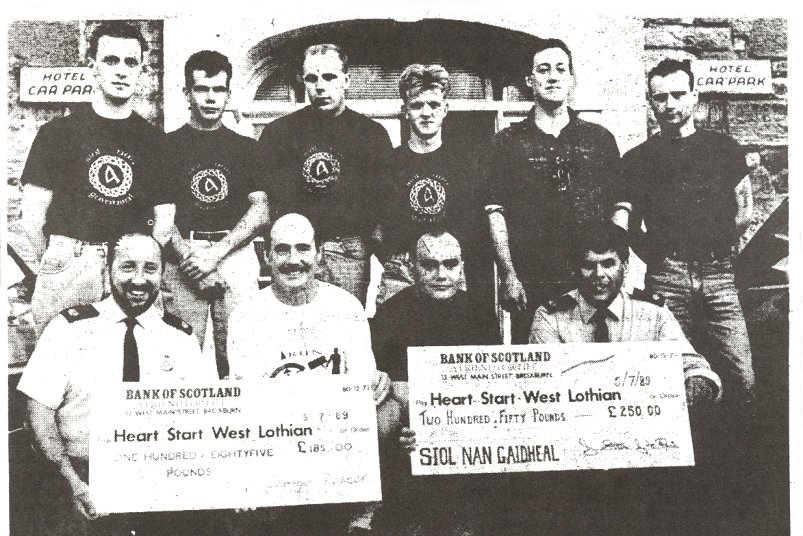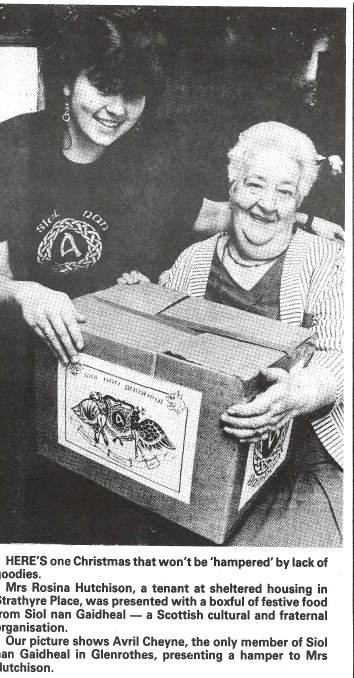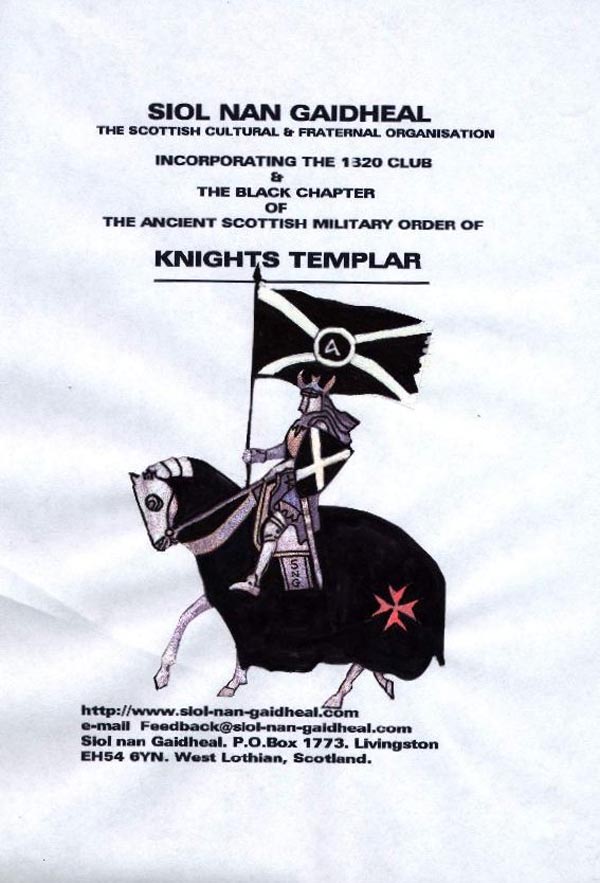 Irish Nationalist items:
Literature distributed in Cornwall during the 1950's and 1960's by Cornish supporters of Sir Oswald Mosley, who while a controversial figure attracted support from some Celtic peoples for his backing of a United Ireland:
"Blackshirts in Devon" by Todd Gray includes chapters on the little known history of Fascism in Cornwall:
"The Tithe Wars" by Keith Thompson (also the author of "The Irish Blueshirts") mentions the Cornish Blackshirts, which were active in Cornwall during the 1930's:
Related items:
"National Review" magazine published by the League of St George (No. 44, Winter 1985 issue) included a sympathetic article about Irish Nationalist leader, Michael Collins:
Father Charles Coughlin was an Irish-Canadian Catholic Priest who opposed War and Usury. His hard-hitting radio sermons and the mass rallies of his Christian Front - National Union for Social Justice in America during the 1930's caused controversy, and led the Church to ban him from speaking:
There was also a Christian anti-Communist Front in Ireland which was formed during 1936 by Patrick Belton, and which held mass rallies in Dublin:
Press cutting reads in part: "A man has been expelled from the Cornish branch of the Celtic League after he exposed fascist infiltration into the group. Allen Forster revealed that Alison Nicholls, who was in the key post of secretary, had been a member of the British National Party for four years, had worked for the fascist "Scorpion" magazine, and had recently been involved in the National Front...others who are believed to be fascist activists, including "political soldier" Paul Dunbar, remain...The Celtic League is currently pursuing a regional policy in a European context rather than simple autonomy favoured by many nationalist groups...After the Celtic League AGM held in July, Mr Forster received a death threat through the post signed KNLA (believed to stand for Kernow National Liberation Army). General Secretary of the Celtic League Mr Davyth Fear accused Mr Forster of being "paranoid". Mark Cotterill, South West Organiser of the NF, has admitted that the NF has members in the Cornish branch of the Celtic League as well as in the League's other branches in Wales, Ireland, Scotland and London. Cotterill...boasted that the NF is to launch a new Cornish branch in Camborne in November.":
Mark Cotterill, who is now the Editor of the Independent Nationalist magazine "Heritage and Destiny" published our article about Cornish Nationalism in the May-June 2017, issue No. 78:
During the 1980's, the radical "Political Soldier"/"Third Positionist" wing of the NF expressed support for Celtic Nationalism in Cornwall, Wales, Scotland and Ireland, although their idea of an "Independent Ulster Nation" found little support in the north of the island of Ireland, as the vast majority of Irish Nationalists want a United Ireland: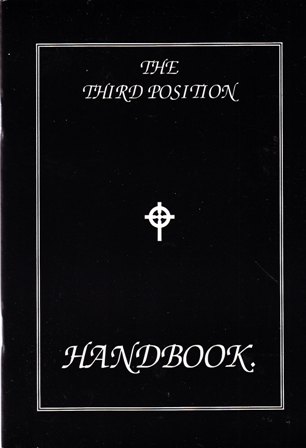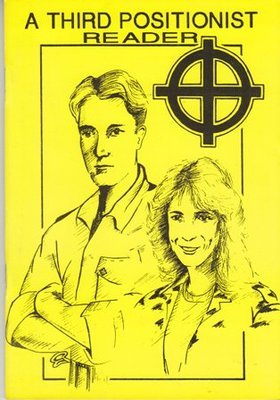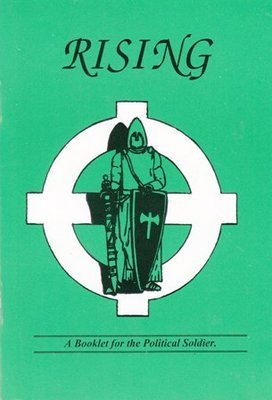 Various Cornish Nationalist and Historical items: